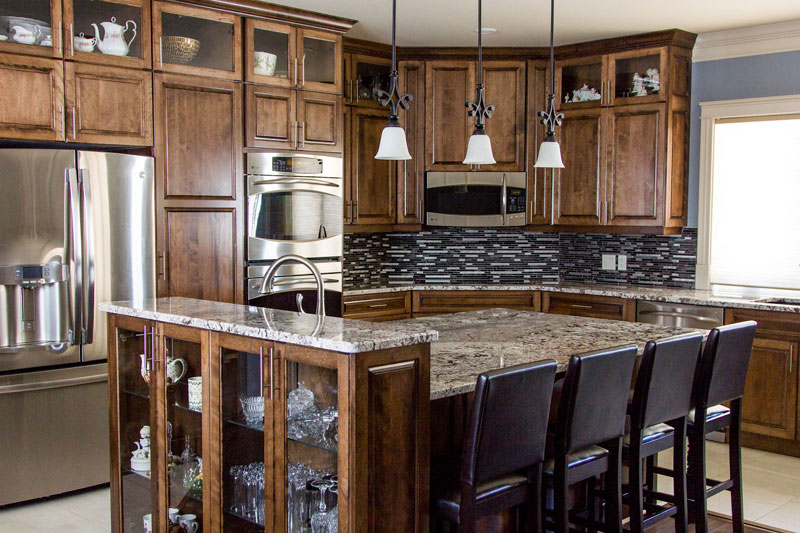 Our Approach
The Ownership and Staff of Oak Ridge Manufacturing pride themselves on providing their customers with quality craftsmanship that you can trust at a price that you can afford.
Our Story
Since purchasing Oak Ridge Manufacturing Inc. in 1990, Howard Hanson and his son Adam have continued to grow their family business. Originally located in the Fredericton Industrial Park, Howard decided to move and expand in the fall of 1998.
Now located at the corner of Highway 104 and 105 as part of the Keswick Landing Mall, the business has grown from 2 employees, to employing 6 full time and 1 part time employees. Our services have been expanded to include custom cabinetry and an even greater selection of custom cabinet doors.